Sao Paulo building becomes world's largest arcade machine
By Alex Mansell on Thursday, April 18, 2013
International digital artists Play! have found a unique way to showcase their skills by transforming a buzzing Sao Paulo hub into the world's biggest interactive arcade machine.
Passers-by were challenged to play old classics including Pac-man, Tetris and Space Invaders using iPads, and their efforts could be seen by anyone who happened to glance up at the 3000 square metre screen in the heart of the city's financial centre .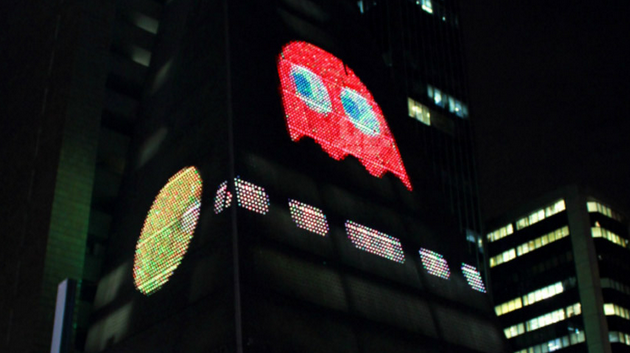 Play! stated they wanted to showcase arcade games of the 70s and 80s, and encourage people to take a break from their busy lives to enjoy themselves and the city they live in.
The stunt has already seen coverage in USA Today as well as endless praise on Twitter, and is a great way of combining retro throwbacks from the past with our oh-so-technological present.
Check out Euronews' report to find out more