Coral in eye-catching Grand National stunt on River Mersey
By Alex Mansell on Friday, April 5, 2013
With horse-racing all over the news this week, Coral came up with a stand-out stunt, staging their own Grand National with jet skis as horses. The 500m race on Liverpool's River Mersey saw jet skis dressed to look like horses, with 'jockeys' donning the colours of those taking part in Aintree's Grand National this weekend.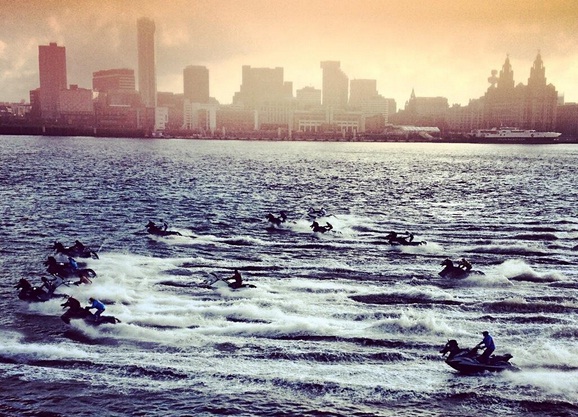 Twenty competitors took part in The Coral National, with the rider representing jockey Daryl Jacob aboard Join Together winning the race.
The bookies said it was offering an alternative method of deciding who to put their money on for the real thing.
A spokesman said: "This is to promote the race itself but also to help people make their minds up. Many people don't know which horse to back and there are all kinds of methods to help people choose. This is another one – why not put your money on the winner of the Mersey National?"
Here's the full race video:
Picking up coverage in the Mirror, the Guardian, ITV and BBC this is a great bit of topical PR.

If you enjoyed this, please feel free to sign up to the PRexamples.com newsletter here, listing the top five PR and marketing stunts and campaigns each week, based on the best-read posts on the site.