Post boxes painted gold to honour medal-winning GB athletes
By Rich Leigh on Thursday, August 2, 2012
It's not a sentence I though I'd ever say, but I'm really impressed by the proactive PR efforts of the Royal Mail, with regards to the Olympics.
Not only are Royal Mail immortalising each gold medal winning Briton by featuring them on first class stamps – read more here, they will also pay tribute to Britain's Olympic and Paralympic gold medallists throughout the London 2012 Games by painting their iconic red post boxes gold – the first time since 1874 that Royal Mail has altered the colour of its mail boxes.
Cyclist Bradley Wiggins' hometown Chorley is now the proud owner of a gold post box: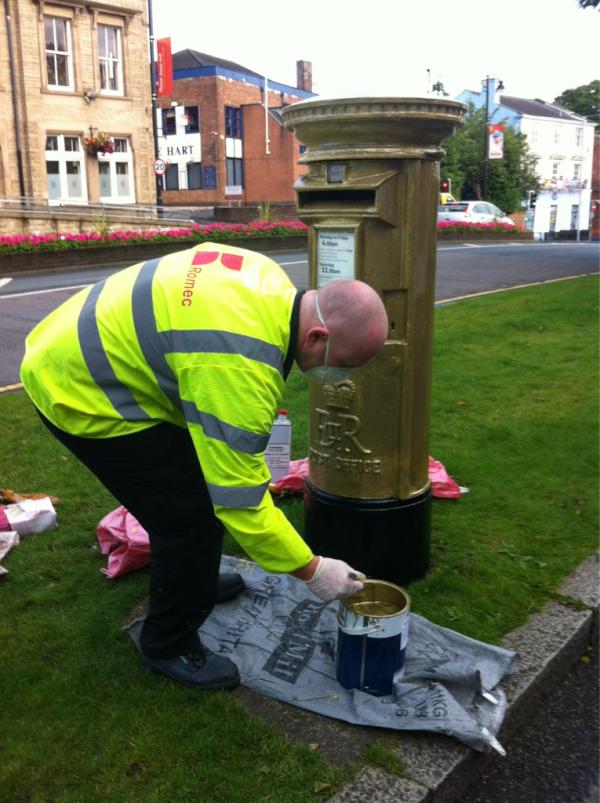 Gold medal winning rower Helen Glover has also had a post box in Penzance painted gold to celebrate her achievement, and although I haven't found it yet, I imagine her rowing partner Heather Stanning will receive the same treatment.
Great work, especially because many of the mentions I found of the athlete's achievements mentioned the stamps and post boxes.