Bendtner facing disciplinary action for Paddy Power ambush marketing stunt
By Matt Galloway on Friday, June 15, 2012
On Wednesday it looked like a clever PR stunt from bookmakers Paddy Power. After scoring his second goal in Denmark's 3-2 loss to Portugal, striker Nicklas Bendtner celebrated by revealing underpants emblazoned with the Paddy Power logo (see below).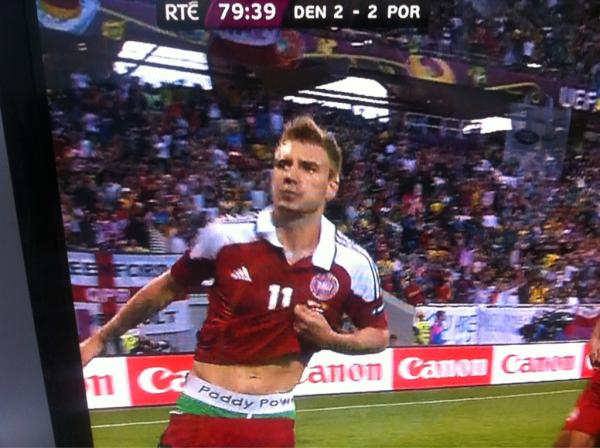 After the game, the Irish bookmakers immediately released a press release about the stunt, giving the impression that this had been pre-planned between the two parties.However, this stunt has landed the stiker in hot water with UEFA, who are planning disciplinary action against the striker for the ambush marketing. This contradicts Uefa's policy that "all kit items worn during the final tournament must be free of any sponsor advertising". so what originally seemed a clever stunt has backfired for the striker and potentially Paddy Power if the matter is taken further!
It looks as if Bendtner really has been caught with his trousers down!
Matt Galloway (@MattAGalloway)