Great case study: McDonald's crowdsourcing PR campaign delivers tasty financial results
By Rich Leigh on Tuesday, May 8, 2012
If you're looking for an example of a PR campaign using social media that is both creative and delivered results, look no further.
Razorfish created a campaign dubbed 'Mein Burger' (My Burger) for McDonald's to help it celebrate its 40th anniversary in Germany, encouraging members of the online public to create the first crowdsourced burger.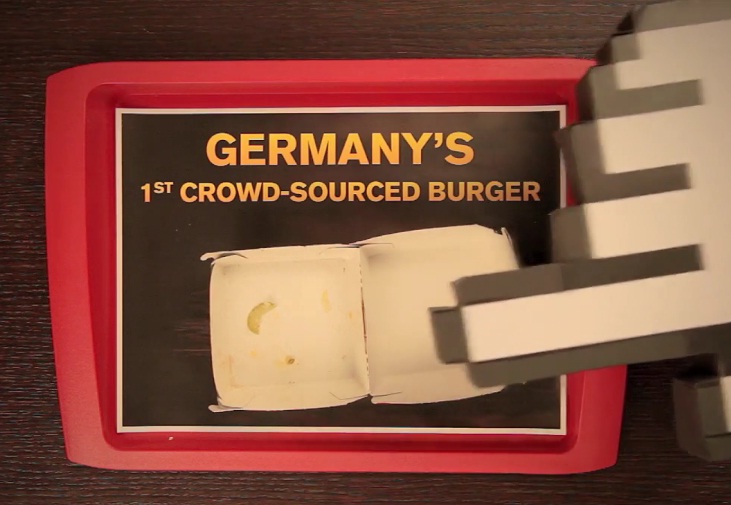 Fans were asked to invent their own burger using an online burger configurator, name it and promote it using pre-built online and offline tools, such as a face-in-hole style video, banners and posters to garner votes. The burgers with the most votes were trialled and a winning burger has been chosen.
The figures:
7 million page impressions – the most successful individual McDonald's campaign, Razorfish tell us
45,000 'burger creations' in the first 7 days (after 5 weeks, this figure had risen to 116,000 – one ever 26 seconds, apparently)
12,000 people created their own marketing campaigns
1.5m people voted for their favourite
Razorfish claim to have reached 17m people – every fourth German internet user
Although no sales stats are given, we're told that never before has a campaign brought in 'so many additional customers', sold more promotional burgers or earned more total revenue – and you can be sure McDonald's wouldn't let the agency make these claims unless they were true.
The winning burger was the 'Pretzelnator', produced with ham, American and Italian cheeses and a pretzel-like bun.
Watch this case study video below from Razorfish for more: