"Drag Him Away" – Domestic violence campaign launches at Euston Station
By Ellen Hammett on Monday, May 14, 2012
2012 has been a big year for interactive campaigns so far, and the National Centre for Domestic Violence has followed suit and launched a new interactive campaign at Euston Station.
The campaign was created by creative ad agency, JWT London, and features billboards around the station that show a video of a man being domestically violent to a woman. The ad encourages people to use their phones to 'drag him away' and stop the violence, with the bold caption of "USE YOUR PHONE TO STOP THIS NOW GO TO ncdv.org.uk/stop AND DRAG HIM AWAY."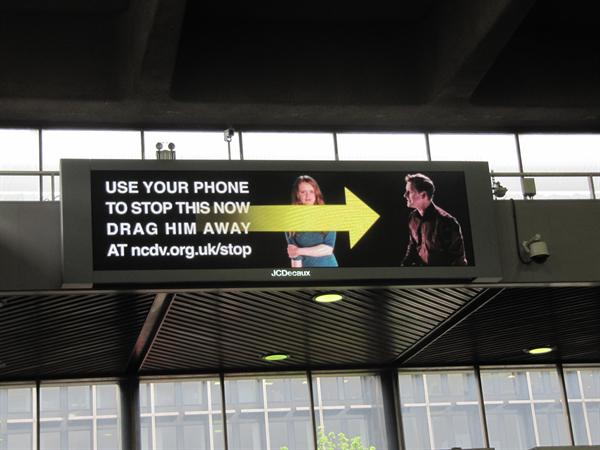 When following this link, you're able to control the characters and literally drag the man from billboard to billboard right in front of your very eyes. A virtual injunction, if you will.
You can see the video here:
Domestic violence happens and it needs to be talked about. This ad addresses the subject matter directly and publicly, and hopefully this will encourage more people to speak out.