Grand Prix racer offers Magnums to the media
By Ellen Hammett on Wednesday, March 28, 2012
Sometimes there's nothing like a good old-fashioned, bog-standard bit of PR.
Forget a giant deckchair on Bournemouth beach or a troupe of dancing penguins at Pineapple Studios, which have undoubtedly captured our attention over the past week.
Here's the Formula 1 Lotus team's latest bit of PR, courtesy of Finnish racer, Kimi Raikkonen. (Although probably not his idea, let's not lie.)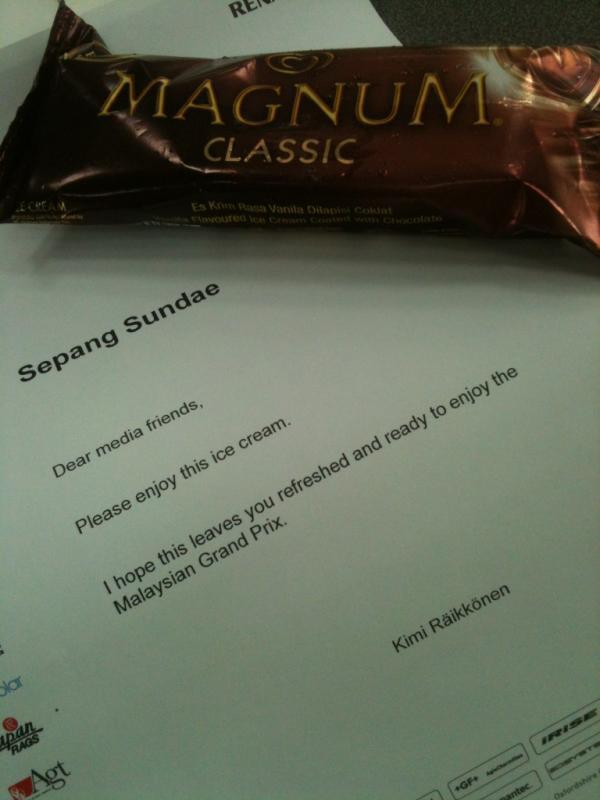 'Hello. Enjoy. Goodbye.' Cheap and cheerful; we like.
The media were given these little packages of goodness by Raikkonen's Lotus team at Sepang last week, after a slating that he got 3 years ago when he was last at Sepang, when he retreated to his Ferrari garage for coke and ice-cream during a heavy downpour.
Oh Kimi, you really know how to make your media friends laugh, don't you?