Tropicana stunt brightens up London
By Rich Leigh on Wednesday, January 25, 2012
At 6.51am on Monday, juice brand Tropicana launched a huge sun installation over Trafalgar Square, suspended from Nelson's Column.
The sun weighs more than 2,500kg and took six months for art company Greyworld to create. At 30,000 times the size of a football, the sun produces the equivalent of 60,000 lightbulbs: 4-million lumens of light.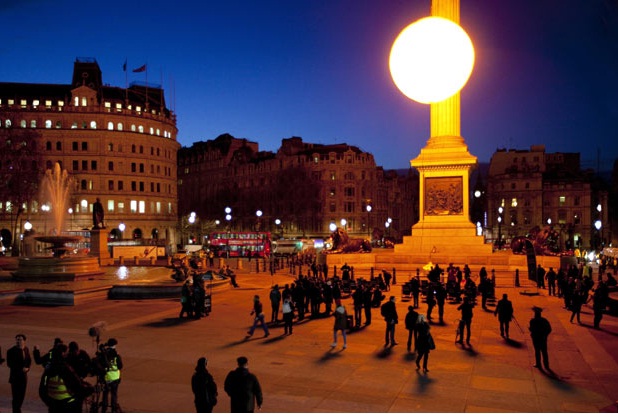 The stunt was managed by Freud Communications as part of Tropicana's 'Brighter Mornings' campaign.
More than 35,000 cartons of juice were handed out, with passers-by encouraged to take pictures from designated photo points and watch the sunrise from Tropicana deckchairs with branded sunglasses and blankets.
Here's a brilliant time-lapse video of the installation:
This isn't the first time Tropicana has tried this stunt – in 2010, they lit up the Canadian Arctic with a similar effort:
Source: Londonist.com