You can now pump your car with Cheez-Its at the Cheez-It gas station for free!
By Trixcel on Tuesday, June 6, 2023
The Cheez-It Stop is open and ready to dispense.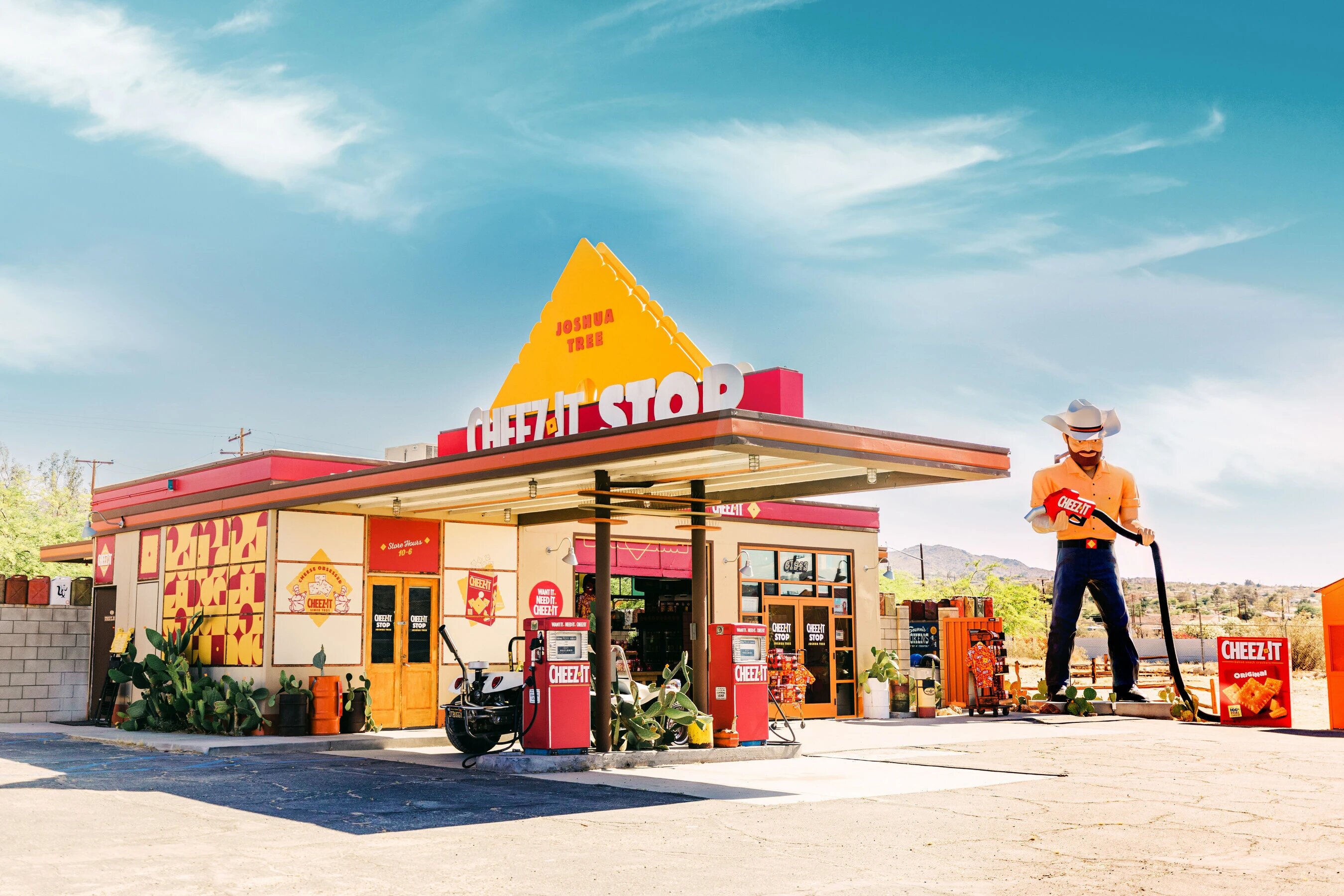 The traditional American snack has just made road tripping more interesting by opening a 'Cheez-It Stop' deep in the Californian desert.
The rest stop has a nostalgic roadside gift shop stocked with weird and wacky trinkets, including Cheez-It themed everything: shirts, sliders, bags, caps as well as exclusive flavours that every Cheez-It fan need to get their hands on.
More importantly, the stop contains a Cheez-It pump that dispenses a stream of Cheez-It bags directly into your car window for free, because why not.
"We know many Cheez-It fans love to travel and they never hit the road without their beloved Cheez-It. We created this brand-first desert outpost to capture the excitement of summer road trips and encourage fans who Want It. Need It. Cheez-It. to fuel up throughout their adventures"