Wiley gets a Triple Spicy Be3f from Papa John's
By Mark Perkins on Friday, January 31, 2020
There's an legendary burger advert from America in the 80's where the question 'Where's the beef'? became such a part of popular vernacular that President Ronald Reagan adopted it as an election slogan. From burger in the 80s to pizza in the contemporary age of grime where there's plenty of 'beef'.
There's not been too much goodwill between Wiley and Stormzy, with the duo releasing numerous diss tracks, jibes and insults – commonly known in the industry as 'beef'. This created a huge buzz on social media in particular when the spat broke out on Twitter.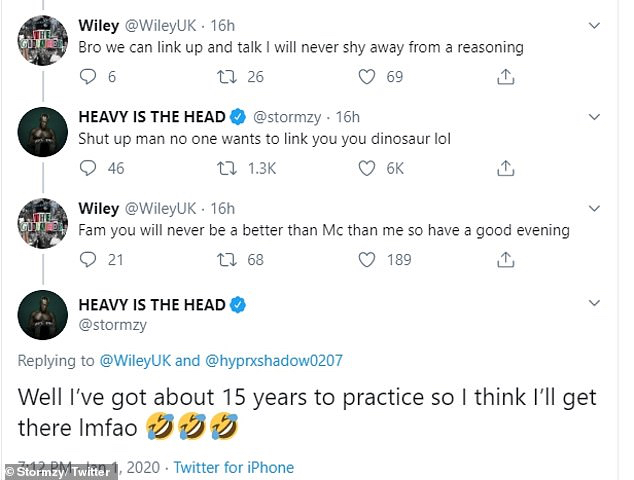 With spicy beef a popular topping on the menu, this presented the perfect opportunity for Papa John's to tap into a trending cultural moment. So how about creating the exclusive TRIPLE SPICY BE3F to commemorate the release of the eagerly awaited third diss track? The witty copy, along with the nod to E3 (which listeners will know as the birthplace of Grime) hit the right note with avid music fans.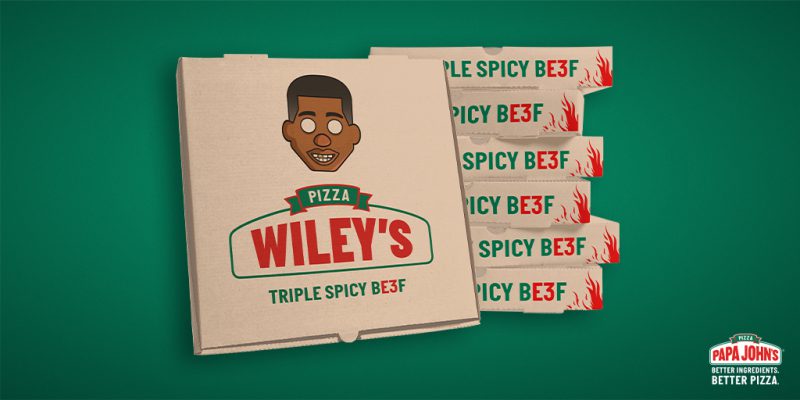 The tweet got real when a TRIPLE SPICY BE3F pizza was sent to Wiley in its unique box after he requested that the idea be bought to life. Wiley has since posted an image of the pizza box on his Instagram feed, which has now received over 4,000 likes and 100+ comments. The most culturally important pizza that Britain has ever seen. Maybe.
Agency: W