Welcome: What is PR Examples?
By Rich Leigh on Monday, January 23, 2012
Welcome to PRexamples.com!
Now, a bit of background before I explain what this is all about.
I'm not what you'd call a typical 'completer finisher', as my MD likes to keep reminding me. My fiancee says much the same thing too, relying on good old-fashioned profanity instead to make her point.
If success could be defined as coming up with dozens of half-baked ideas that peter out into nothing more than a crumpled post-it note, I'd be one winning individual.
Here are a few examples of things I've started and not finished, and this is literally only scratching the surface of my indolence:
I started an Earthworm Jim comic at primary school (it's print run lasted an entire issue – I charged 50p a copy and gave 50% of proceeds to a fellow pupil's brother who had spina bifida. I shudder now and hate myself a little bit when I think about what his parents must have thought when I forced an envelope with £1.25 in it into their hands, as if I was the generous benefactor they had been praying for).
I started a video game magazine when I was 11 (I fell out with my 'picture editor', on account of the fact an image he drew to accompany speculation about the PS2 looked like something Stevie Wonder could have knocked up).
I drew what would now be called an e-reader when I was 15 or so, years before they'd been seen (and childishly still feel like I was in some way – conveniently ignoring my gross laziness in doing nothing beyond an annotated biro sketch – cheated out of the success they've enjoyed).
I created a new sport (and even started coaching it, before giving up).
I started a fitness business (and proceeded to let it fail miserably).
I started writing a book (which has been at about 20,000 words for the last few months).
I designed novelty door handles for children (I shit you not).
I've written concept plans and tentative scripts for two different TV show ideas (and put them to one side to come up with yet more ideas I apparently have no intention to see through)
In fact, the only thing outside of my day to day work – where I'm paid to see ideas through to completion – I've ever conceptualised, developed and successfully (well, what I'd define as successfully, anyway) launched is The CRAPPs on behalf of my agency 10 Yetis, a light-hearted PR/journalism award scheme. And that was within work time too, in honesty, meaning I was paid to do that.
So that's nothing, then.
Well, I'm determined that'll change with this idea. Maybe.
Even writing all of the above is procrastination to an extent, isn't it?
After an incredibly vague invitation to hear more about 'something' I was starting that would be of potential interest to PR/social media marketing types, quite a few hundred of you wanted to hear more.
Which was fantastic. At first.
Then I realised that I had to actually deliver something that would warrant my arrogantly indistinct invitation. Which is frightening. I've even promised one person in the industry a mystery gift of questionable value and quality in advance of his being unimpressed, and straight away started searching for one in anticipation – nay – expectation of it.
If you've made it through the last 500 or so words, chances are, you'll be suitably unimpressed if I've wasted your time, too. So here goes: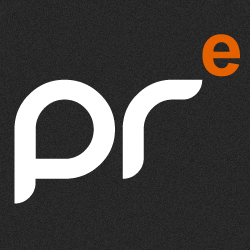 PR Examples is a blog dedicated to celebrating the best in PR/social media marketing. My aim is for the site to become the place people in the industry come to a) procrastinate and/or b) draw inspiration from highlighted campaigns and stunts. Kind of like an Adverblog, but for PR and social media. You'll see from the few early entries so far (written more for test/SEO reasons, so only a small selection of examples) what I mean.
BECOME A CONTRIBUTOR
Having written and tweeted about good and bad PR for a few years due to my love for stunts and campaigns, I've had the pleasure of being sent some absolutely brilliant campaigns, and hope that the people who have and continue to send me these – and others – will want to get involved as contributors to the site. There's no money in it, but I'm not bothered about people linking to their social media accounts, their clients, their agency or anything like that, as long as it doesn't ruin the reading experience. I hope to build a team of bloggers, whether writing about other campaigns or their own, who can post as much or as little as they like.
Oh, and I should probably mention that helping me in my quest to make this the PR place to be seen is Sharon Chan (on Twitter @sharon_chan), who works at Razorfish. Sharon is like a hawk when it comes to finding good PR examples.
If you have questions about the site or getting involved as a contributor, the answer may well be covered in the site FAQ HERE. If not, feel free to email me: [email protected].
Working in our industry provides us with the unique ability to entertain and influence change while contributing to client goals. Sometimes, with the pressures of delivering results, it's easy to forget just how varied and enjoyable communications can be, and I hope we can highlight great work from all over the world.
Here's to not giving up on yet another idea.